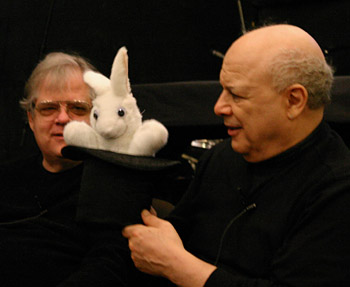 Magic For Life
I was once a performing stage and theatrical magician, from 1955 until 2010. Now, for health reasons, I teach others how to perform "Magic For Life". Theatrical Magic can be a Way of Service. Let me explain:
One of my friends back in 1965 was Angels outfielder Jimmy Piersall, who in 2010 was inducted into the Red Sox Hall of Fame. On a visit to Childrens' Hospital in Los Angeles where I performed magic for the kids, I met a young Leukemia victim who expressed that the only thing he wanted before he died was to meet his hero, Jimmy Piersall.
I called Jimmy and he instantly agreed. It was a wonderful experience for that youngster, but the best part is still to come...I happened to run into that same youngster, but almost 20 years later. He attributed his survival to that meeting with Jimmy Piersall and to the laughter he had burst into during my performance, and I happen to agree! Laughter and Hope are good medicine against the darkness of despair.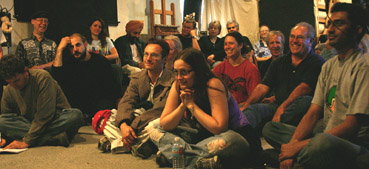 Sometimes a miracle happens from those magical performances in hospitals, hospices and homeless shelters. Hundreds of homeless people have been inspired to street busk as magicians to get themselves out of the shelters, and many medical crisis survivors attribute their survival at least partly to that glimmer of hope and laughter brought to them by my Magic For Life Project throughout the years.
Magic For Life has been my work for many decades, but now I'm just plain unable take the daily strain of constant performance and travel, so these days I do what I can -- I teach Magic For Life, preparing younger folks to perform Magic as a Way of Service, but I simply don't have the financial resources to do very much on my own.
Problem is, they can't really afford to work for nothing forever -- nobody can, and that's where you come in.
Won't you please help me to support these youngsters who are willing to go out there into hospitals, hospices and homeless shelters, to bring a little light and cheer into the lives of those who are less fortunate?
Just a little laughter, a little hope, a little ray of sunshine in the lives of the hopeless can change their lives for the better, and you can be a part of that by giving today to the Magic For Life Waking State Project.
Thank you for your caring and generosity.
E.J. Gold
Clicking the Donate button will take you to paypal.com. You will be prompted to enter any donation amount you wish.